General
The EULANDA POS module supports the operation of AURES POS systems. These convince with powerful technology and modern design.
The POS workstation is supported by a large 15" standard screen in 4:3 format as well as in the 15.6" widescreen in 16:9 format. It is operated with multi-finger gesture recognition. The POS module is specially optimised for touch operation, so that the AURES devices complement each other perfectly with EULANDA.
YUNO model
Technical Specifications
Processors
Broadwell i3 5010U
Quad Core Bay Trail J1900
Gateways
5 USB 2.0 + 1 USB 3.0 (J1900 version)
4 USB 2.0 + 2 USB 3.0 (i3 version)
all devices 4 serial ports, 1 mini DP, 1 cash drawer, 1 LAN 10/100/1000
Compatible operating systems
Windows 10 IoT Enterprise
Windows 8 Industry
Windows 7 Pro
Memory
DDR3 SODIMM standard 4 GB (up to 8 GB)
Peripherals & Accessories (optional)
cash drawer
rear monitor
card reader
customer display
Weight and dimensions
10kg - 12kg (depending on version)
360.1 x 171.5 x 316.1 mm (15.1'' with 1024x768)
402.2 x 171.5 x 295.3 mm (15.6'' with 1366x768)
Colors
Black or white high gloss
Product video
A product video can be found here.
Impressions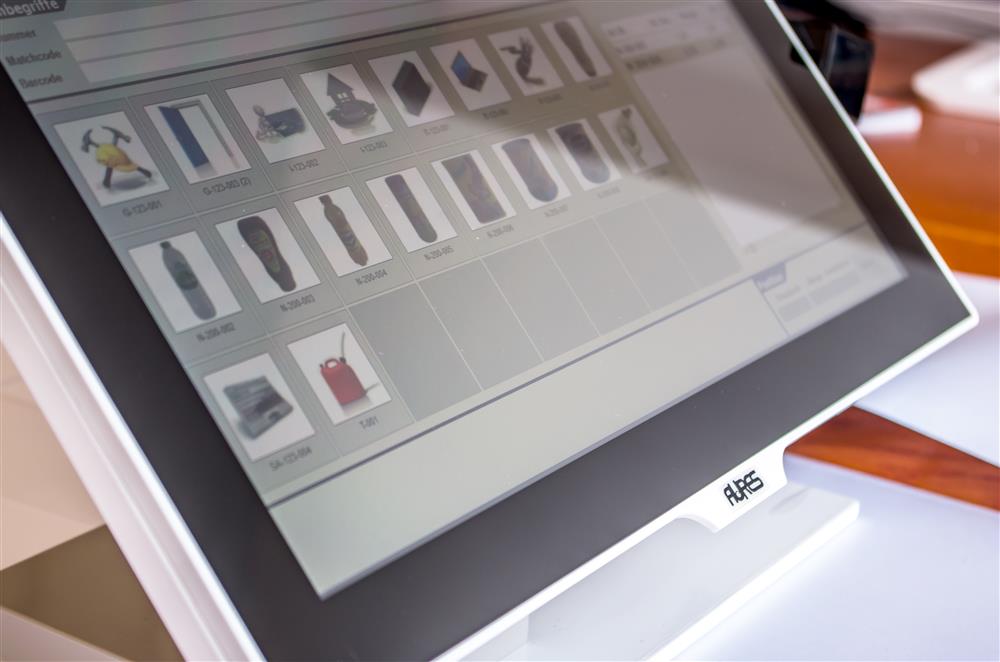 Front view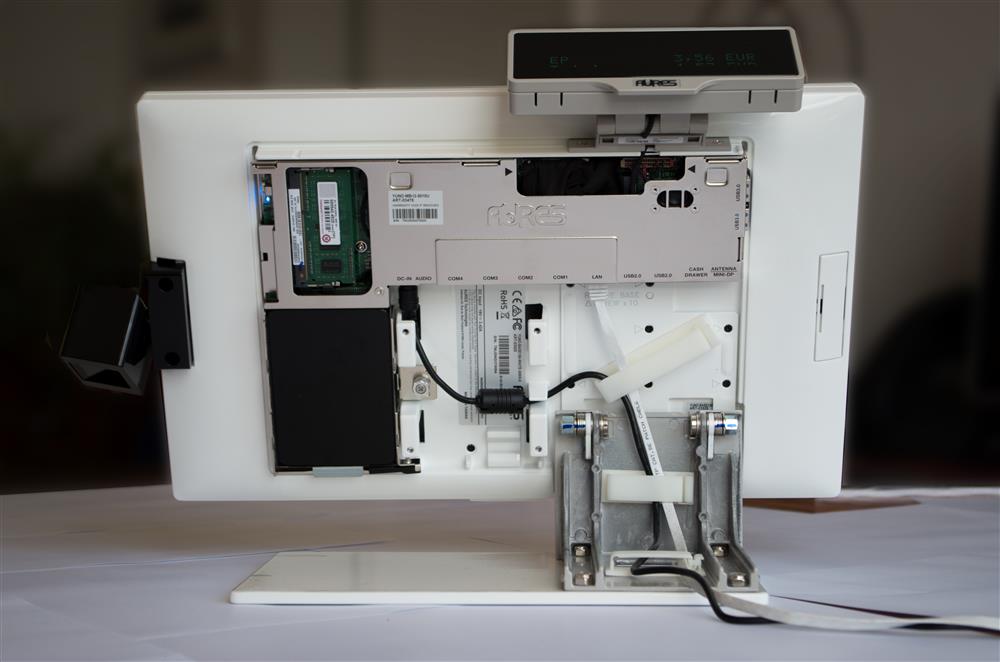 Behind the cover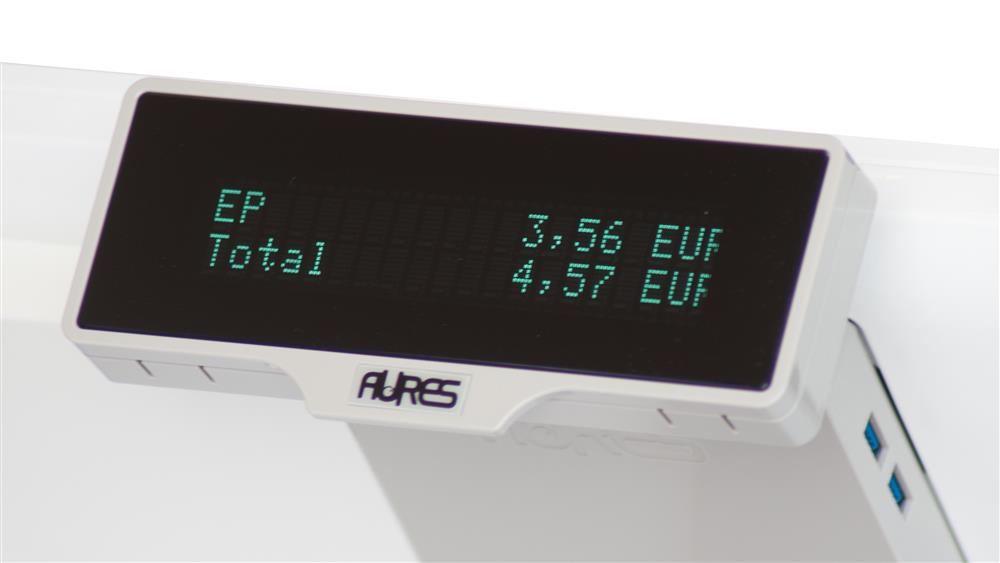 The customer display