The first settings
After installing the ERP you can make the first settings under Accessories -> Settings. The most important ones are marked in yellow in the overview.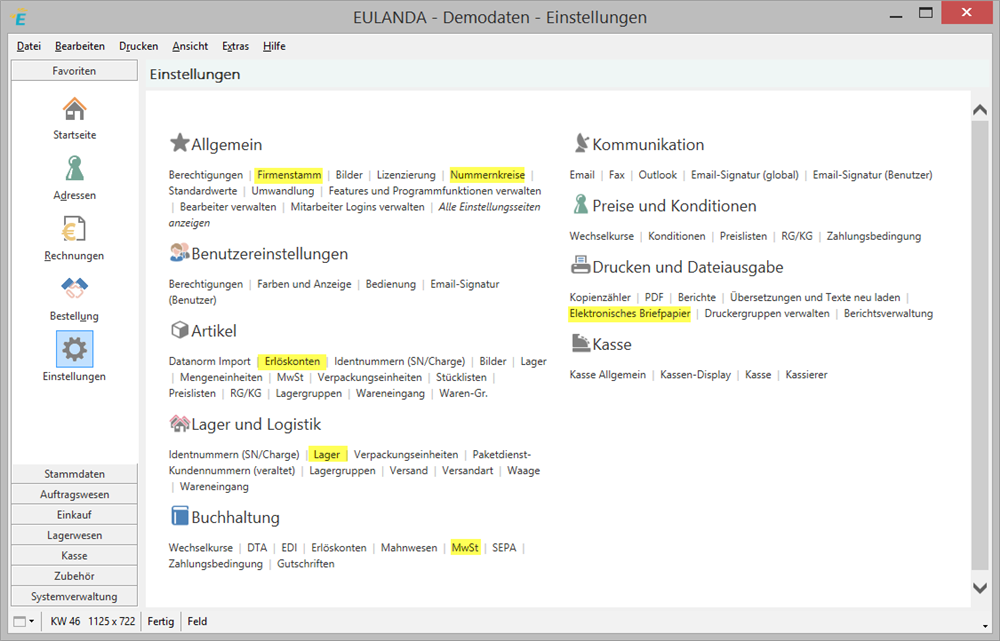 Illustration: Settings page
Company master data
The most important settings are the company master data. These are used for printing in the report templates. Enter your company master data such as address, telephone number, bank details, etc. there.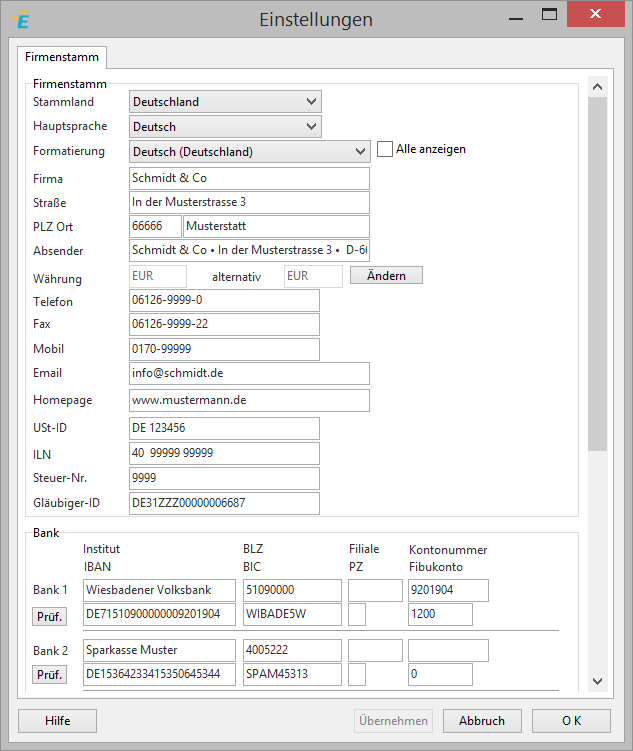 Illustration: company master data
Number ranges
You should then check the number ranges. The number ranges contain the next invoice number to be assigned, order number, quotation number, and so on.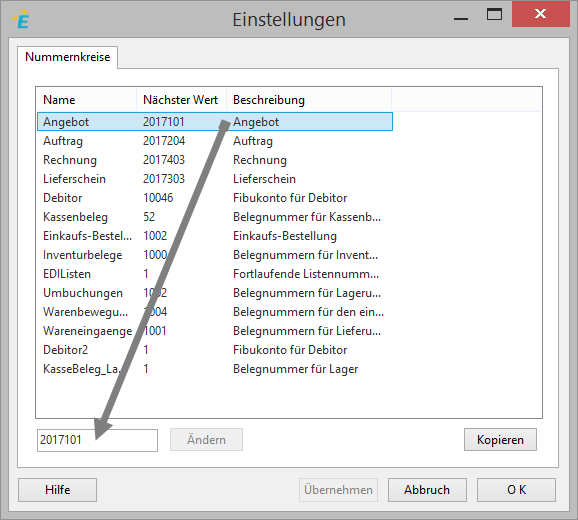 Illustration: Edit number ranges
Revenue accounts
Revenue groups are important for the transfer to Financial Accounting.
EULANDA® can forward invoice documents to financial accounting or DATEV. In this case it is important that the offsetting accounts, i.e. the revenue account and the VAT account, are entered. You can obtain this data from your tax office.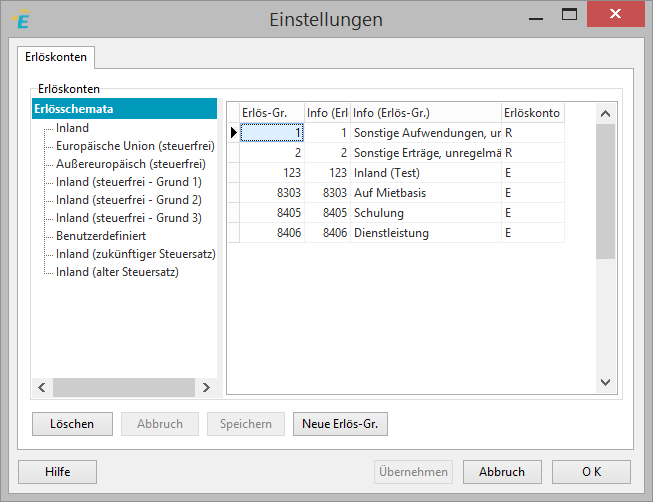 Illustration: Set up revenue accounts
VAT account
Next, VAT rates should be reviewed and changed if necessary. Note that the default group is the third VAT group. The second VAT group is assigned to the reduced VAT rate.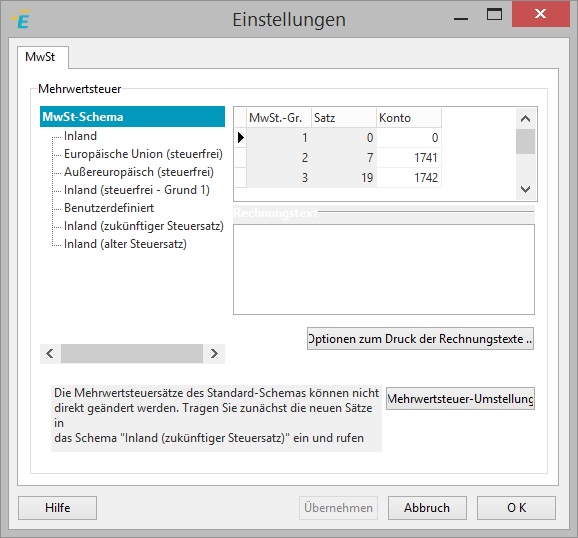 Illustration: VAT accounts
Electronic Stationery
With EULANDA you can create electronic stationery that you can print with your invoice. This is suitable for sending by mail or fax, but also as a paper printout if you are not using pre-printed stationery.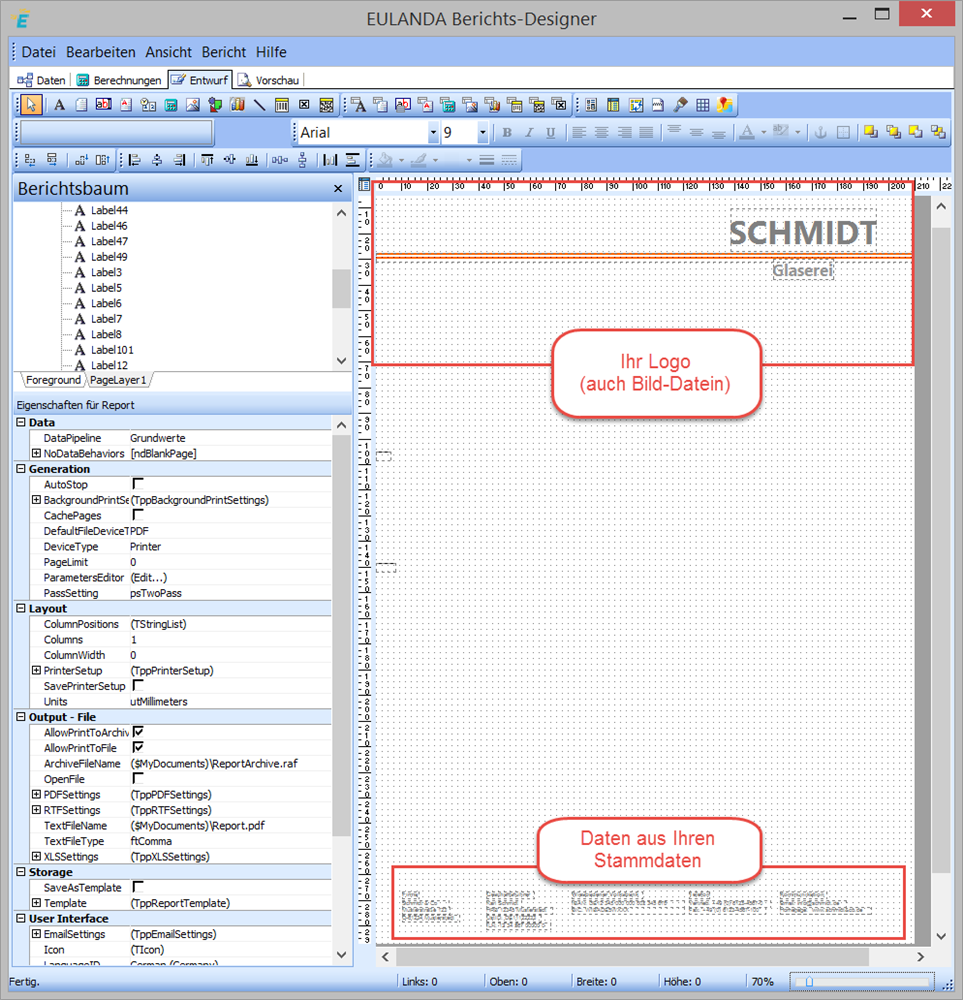 Illustration: Editing Stationery
Warehouse management
The warehouse management should be stopped before the first invoice or order entry begins. Here you determine whether you accept negative stock or whether EULANDA® blocks the creation of a delivery or invoice if there is no stock quantity. If you do not use warehouse management, set this dialog to accept negative quantities.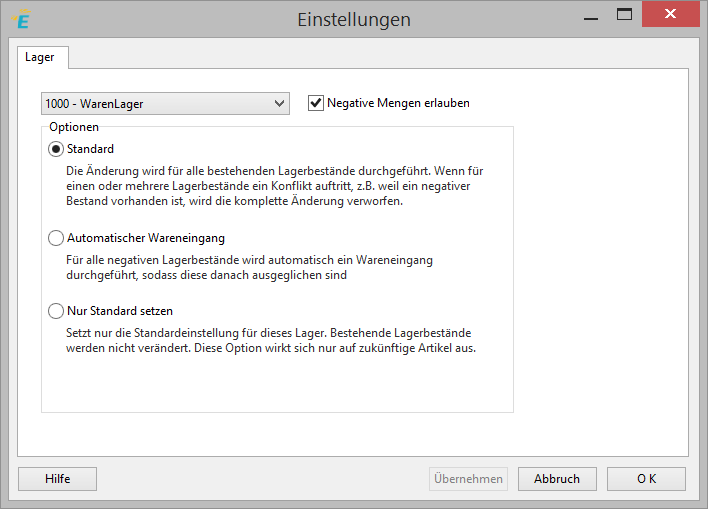 Illustration: Bearing settings