General
The program has been growing for years and with each new version new fields and functions are added. Newcomers in particular find it difficult to understand the essential fields and their significance here.
One of the key points of the update to 6.0 was to simplify this complexity. EULANDA is now divided into over 200 function blocks, the "Feature and Program Functions". Everyone can now turn off functions that are not needed or add interesting ones. This makes the screen masks clearer and there is more space for the remaining fields.
In addition to the clearer screen, the program is also significantly faster, because the information not required is not even requested by the SQL server.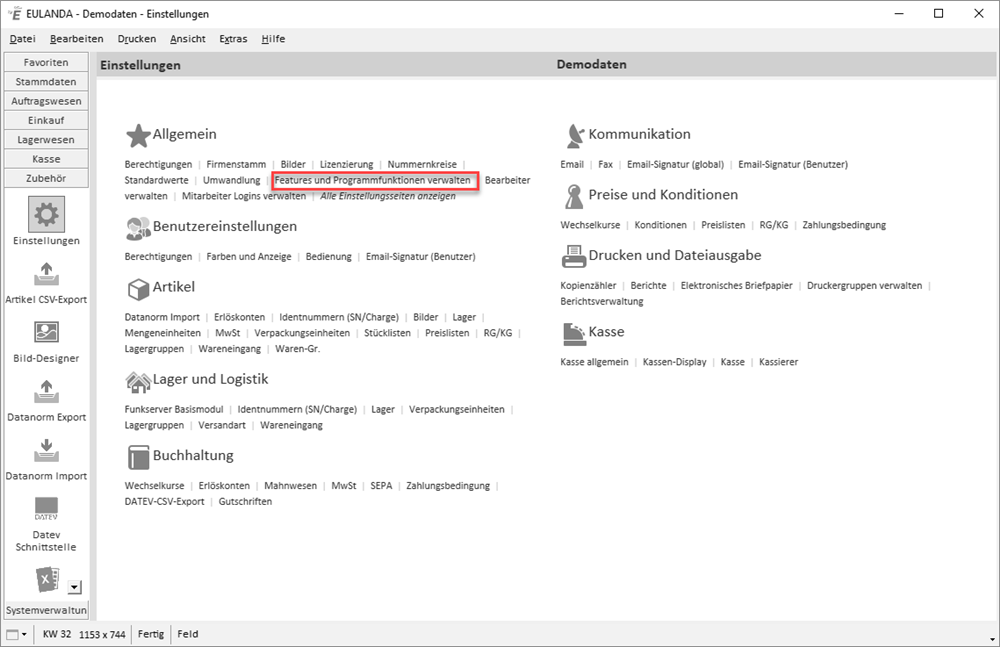 Features and program functions
Operation
The new program item can be found in the"General" section under"Accessories/Settings". All function blocks are divided into sections and often have screenshots to illustrate the function in addition to an explanation.
If a specific function is missing or you want to remove one, such as the fourth name line in addresses, complete warehousing or package tracking, you can search for and select this function. In the feature management you can search for a term in the search box above. All hits will be marked yellow then simply check or uncheck the desired function.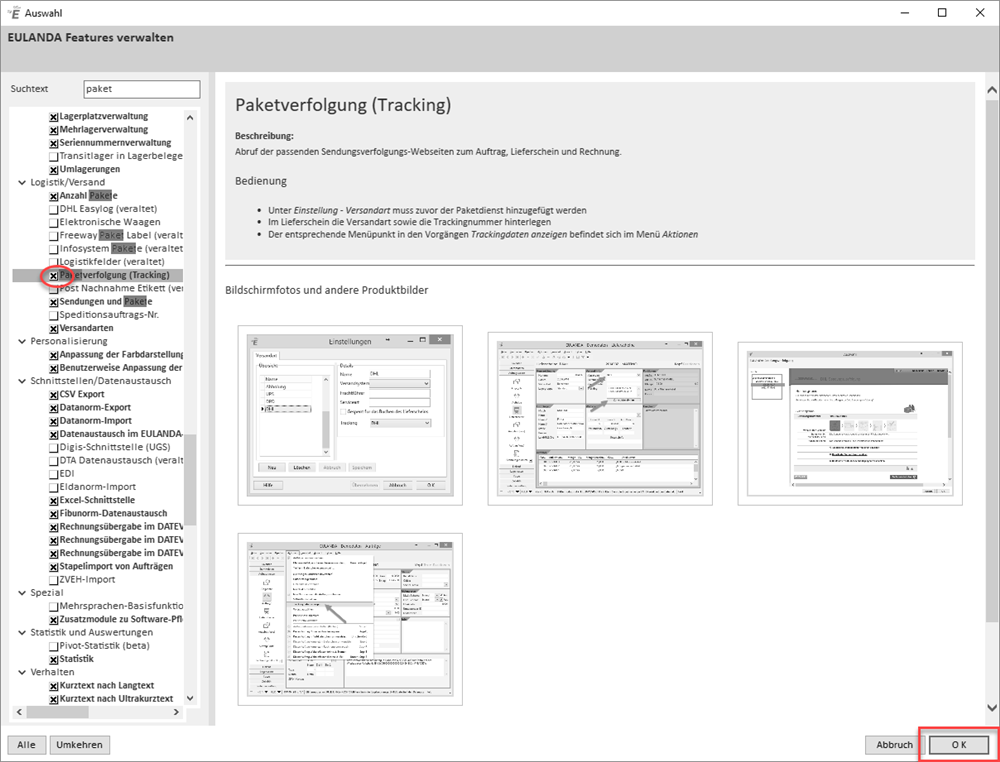 Enable Package Tracking
After changing a feature EULANDA must be restarted.