The license manager can be accessed via the Quick Launch toolbar under "Accessories" under "Settings". Additional modules, users or clients can be added to an existing license.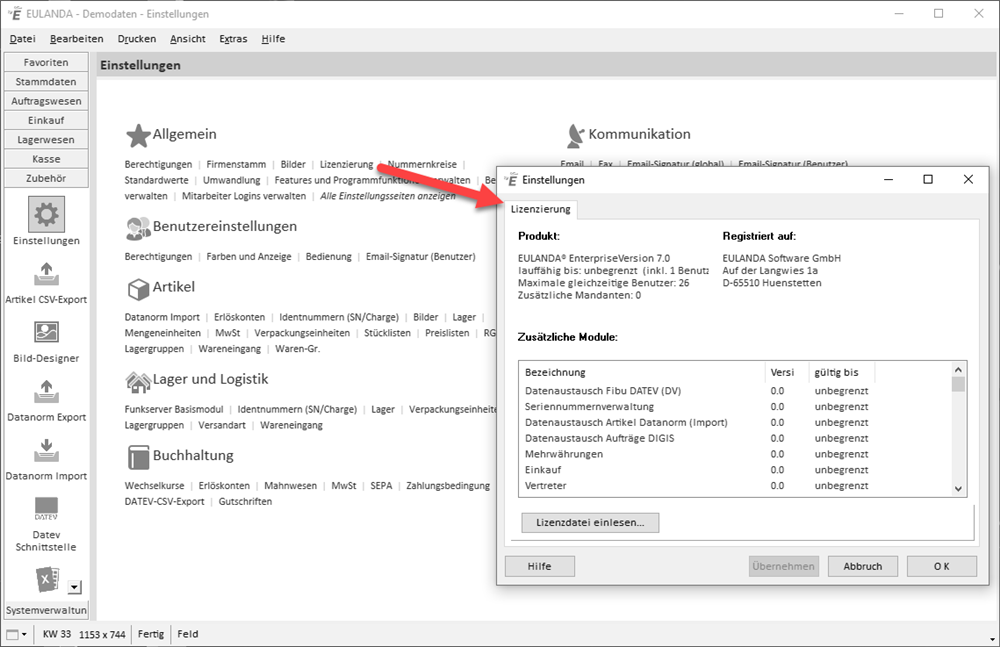 Setting page
In addition to extensions, a full version of a DEMO version can also be made here, provided that it was legally acquired.
By entering a license number, but also by converting a DEMO into a full version, the data is always retained.
Note
When converting a DEMO version to a full version, only the licensed modules are activated. If, for example, BOMs were used in the DEMO version, but the"BOMs" module was not licensed in the full version, you can no longer access BOMs afterwards. Despite all this, the parts list data entered so far are retained and are accessible again after the module has been licensed. You can find out which modules are additional modules in the section Product Lines.
Read in new
The new license is added via a file. You can also request your license as a license file by e-mail. In this case, simply copy the license file "cneulreg.txt", which you will receive by e-mail, to your desktop.
Then click on "Start search".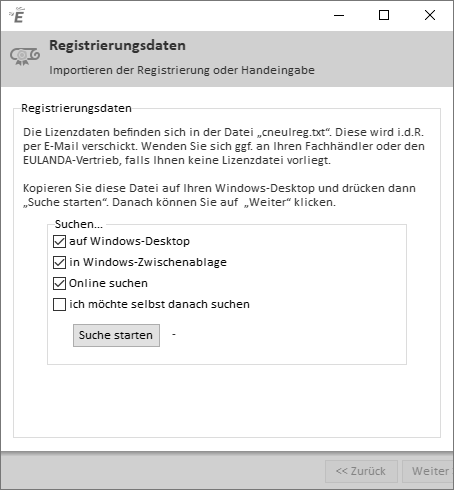 Registry file
EULANDA automatically finds the file on your desktop and shows you if this file is valid.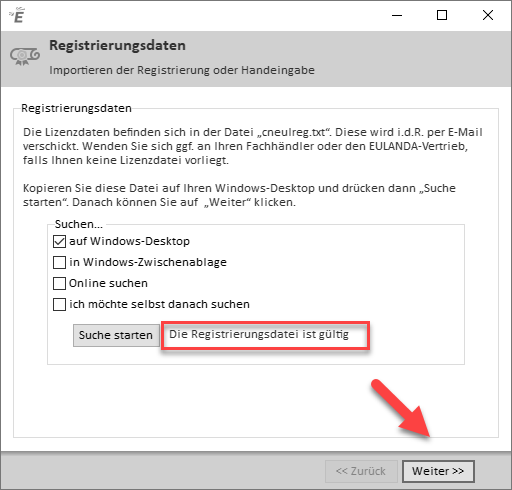 Import file
In the next step, the content of the license (modules, user, version) is displayed. Click on "Finish" to read in the file. Your EULANDA only needs to be restarted.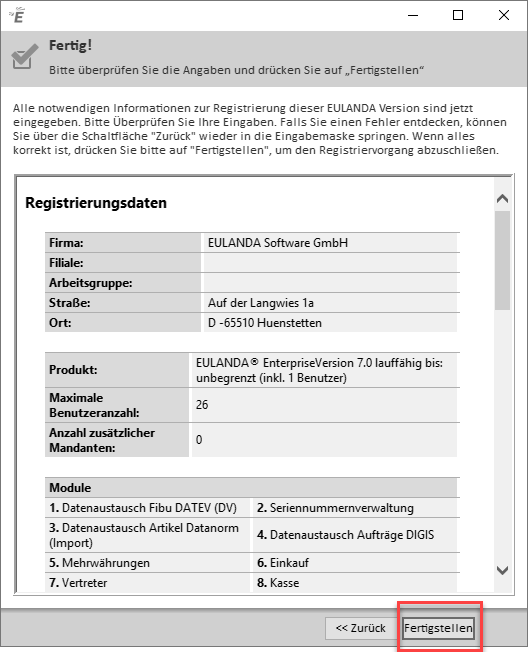 Finishing