In the Quick Launch bar under "Accessories" you will find the program item "Batch order import", which imports order items from an ASCII file. Only the order number, article number and quantity are contained in the transfer file. EULANDA® reads all other fields, such as texts, prices etc., from the article master data and creates the order items for an existing order.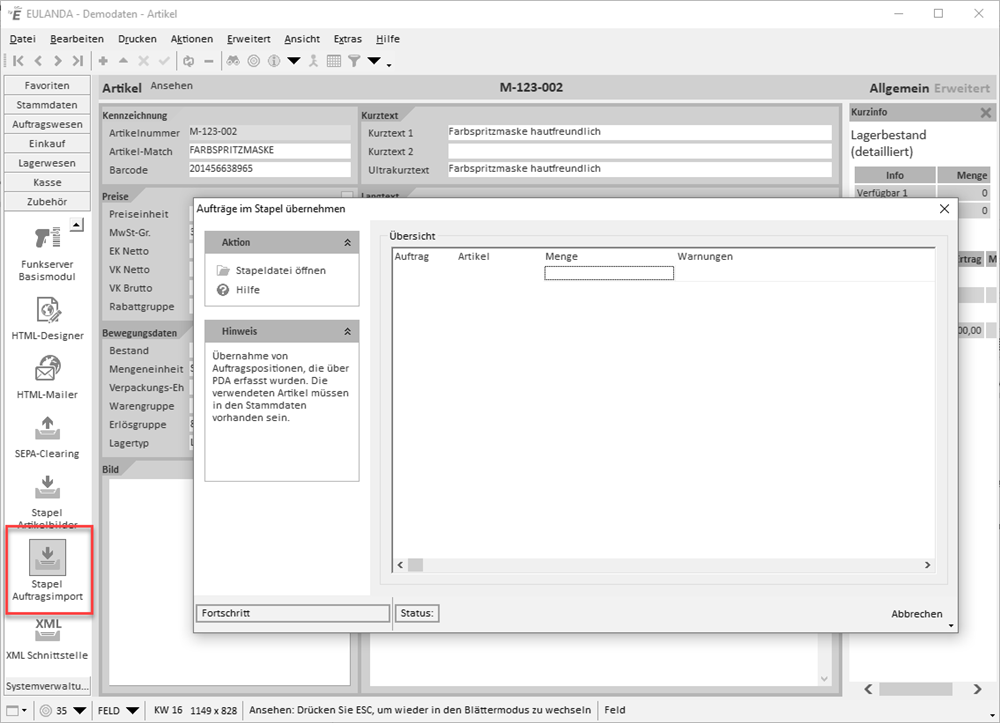 Import of orders
Application
This interface is specially designed for the automatic transfer of items, such as those delivered to external recording devices (PDAs). A warehouse worker can enter all order items with the reader or scan them in via barcode and transfer them in the form of an ASCII file with quantity specification and order reference. This ASCII file is then processed via this program point. The module is suitable for taking over positions for any number of jobs in a batch.
The orders must exist as header data records. It is also possible that items have already been entered for the order. The stack positions are added in this case.
Sentence structure
Format of the transfer file:
1st line may contain a record description
2nd line is a blank
line 3rd line contains the fields operation number, article number and quantity separated by semicolons.
Example of a transfer file:
# order number;article number;number
2018004;AS-4813;2
2018005;CANONSCAN 660;1
2018006;CPQ IPAQ;3
2018007;PC-BG-01;1
Operation
After pressing the "Open batch file" button, you can select the batch file to be transferred via a file dialog.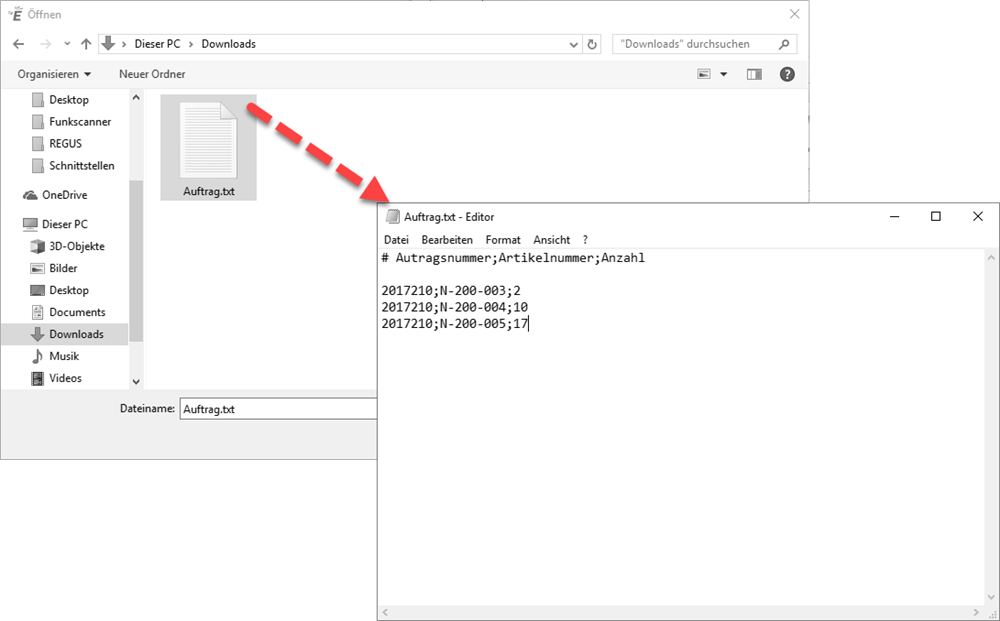 Import file
The transfer lists all transferred items in a browser.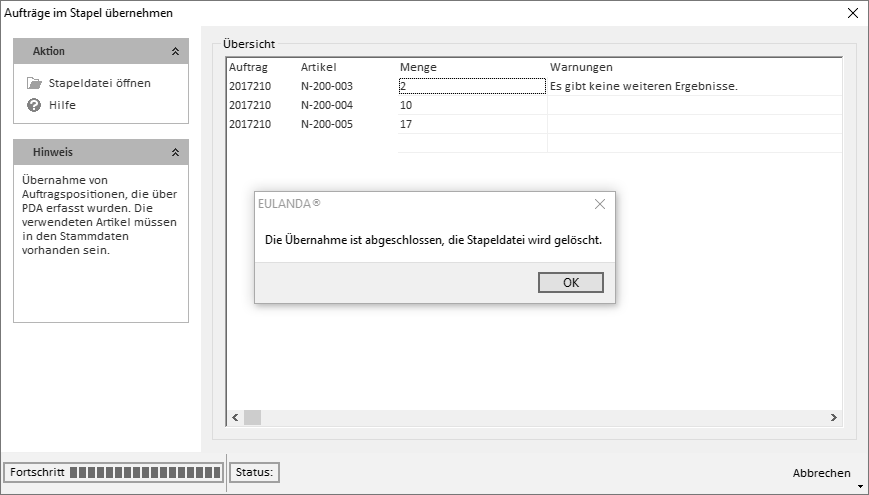 Successful import
If an order number or an article was not found in the system, or if an item could not be added, an error message is displayed at the end of the transfer.
If an error occurs in one of the items, all other items are still processed. An error message provides information about the order number and the article number. Please note that the article number must not contain a semicolon within the number, since the semicolon is the field separator.
After the transfer, the transfer file is deleted.