You will find the "Supplier" module in the "Purchasing" section of the quick start bar.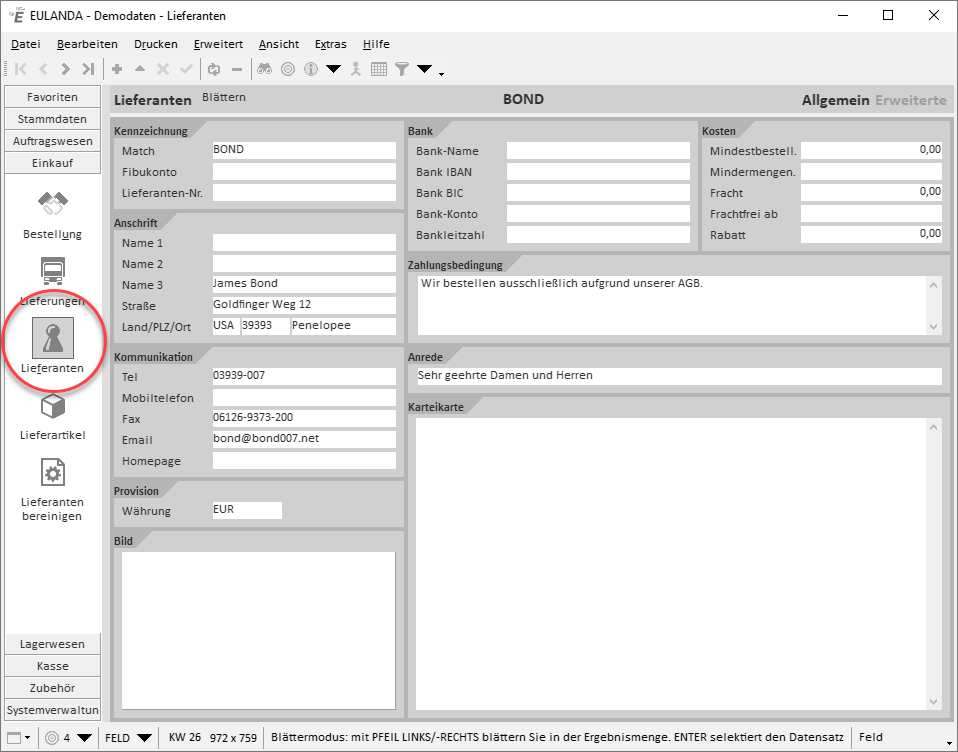 Vendors
Create Vendors
A vendor is always based on an existing address from the master data. To create a new vendor, select an address or create a new address. Then call up the item "Release as supplier" in the "Actions" menu of the corresponding address.
Release as supplier
Vendor assignment (optional)
You can find the option of vendor assignment for articles in the master data under Articles.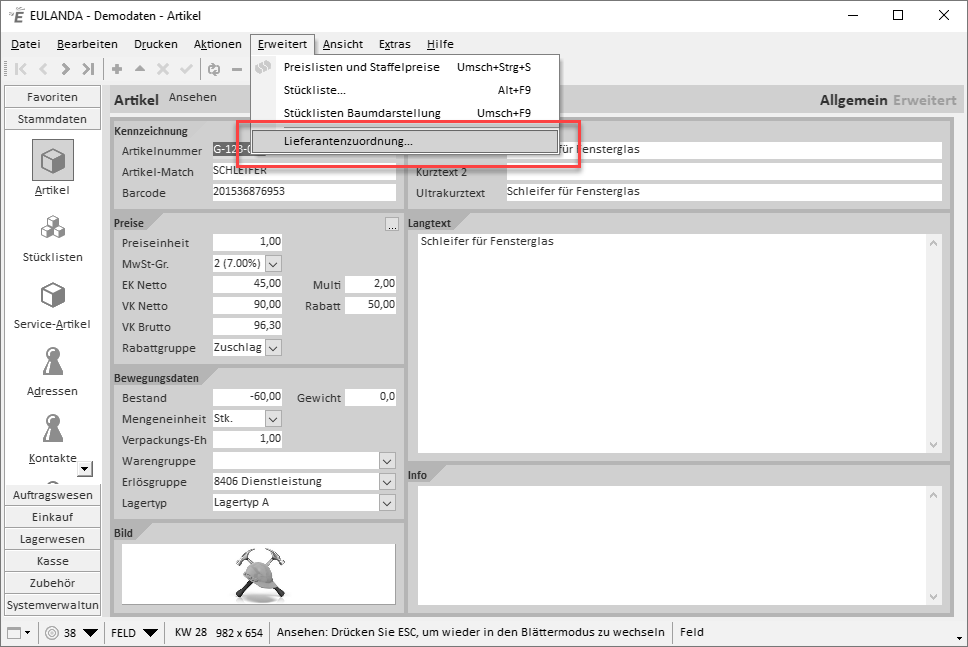 Supplier assignment
Assign new deliveries
By clicking the button "Assign new supplier" a dialog opens from which you can select the desired supplier. Suppliers that are displayed here must have been previously activated as suppliers in the action menu of the address management.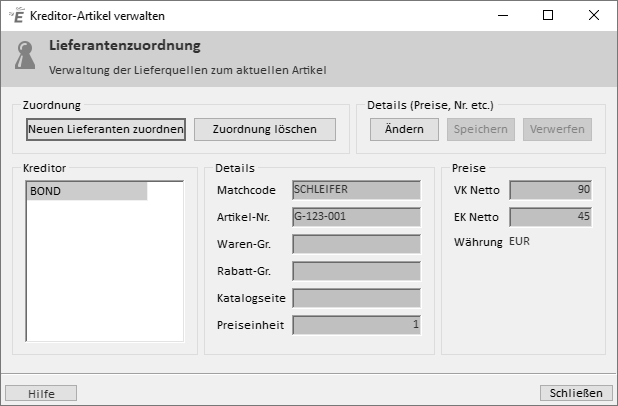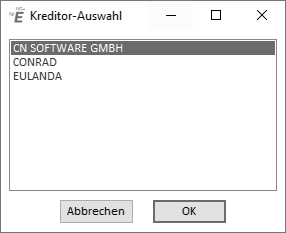 Vendor Assignment Dialog
After selecting the vendor, all assignment fields in the dialog are preset with the values from the article master. You can assign your own prices, special article numbers, etc. to the supplier by clicking on the"Change" button.
Delete assignment
The assignment of suppliers to an article can be cancelled again using the "Delete assignment" button. The vendor or master article is not deleted, only the link is removed.
Modification
The supplier data for the article can be changed using this button. It does not matter whether the assignment was previously made via a data import or manually.
Storage
A change to the vendor assignment is saved via this button. If you leave the dialog without saving, you are asked whether you want to discard the open change. Saving only affects a modified data record, newly assigned suppliers are always saved immediately.
The supplier assignment can also be viewed via the information system of the article using CTRL+I in the scroll mode of the article or the information symbol in the toolbar.
Disclaiming
A change to the vendor assignment can be discarded using this button.