Stock account
The stock values of warehousing are managed in an account system in EULANDA®. This can be compared to the chart of accounts in financial accounting. Although, of course, both account systems are different. Inventories for any number of different articles must be managed in the warehouse account system, while financial accounting only logs the stock and whereabouts of "money". However, the structure of accounts is not as complex in warehousing.
The Warehouse Account module is mainly used when using the optional multi-warehouse module. In the case of a standard installation without multi-warehouse use, account"1000" is of primary interest.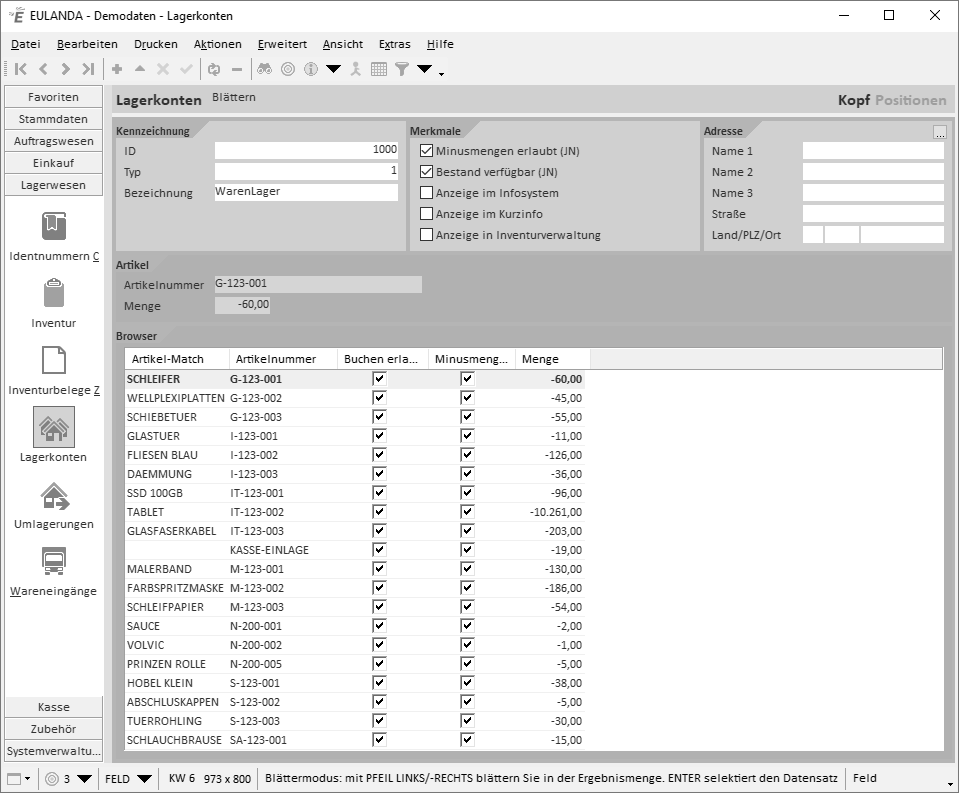 Warehouse Account Mask
You can use the information system (CTRL+I) to display all postings that affect the account. If the account in question is a warehouse, as shown above, the information system displays movements. These can be displayed according to various criteria.
Information system
Storage bins (optional)
Stock posting
You will find the "Stock booking" module in the "Stock control" section of the Quick Launch toolbar. You can also go directly from a delivery note via the Go to function to the corresponding warehouse posting, for example.
General
All article movements are carried out in EULANDA® via the intermediate route of the stock posting. There is no exception to this rule, so inventories can always be tracked.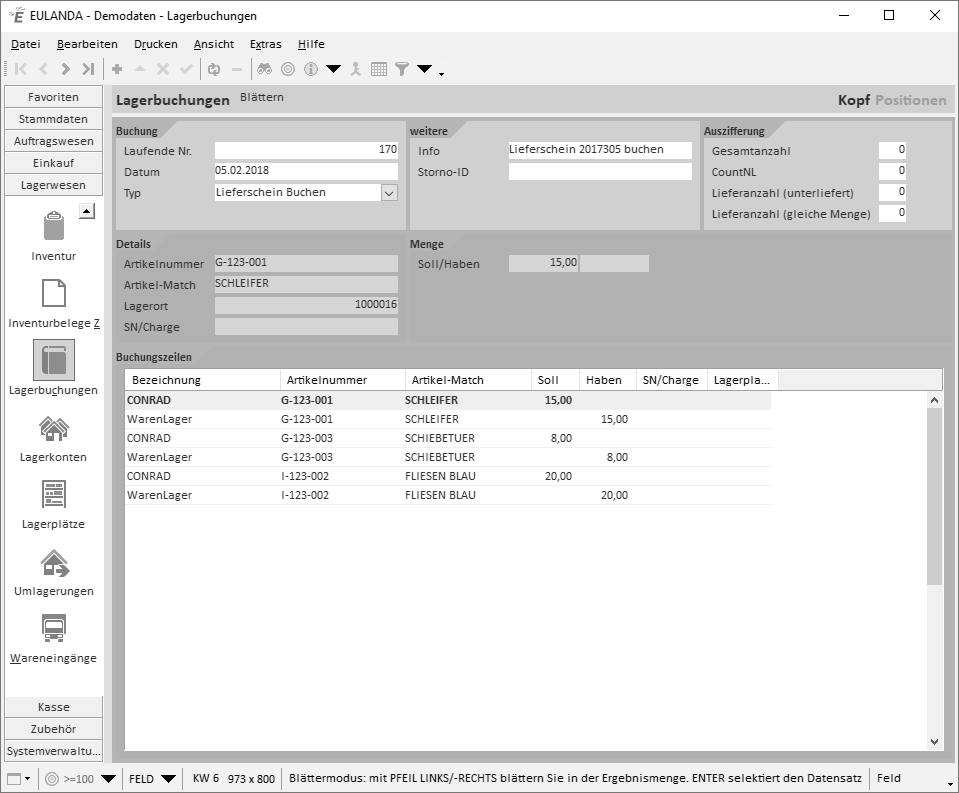 Inventory postings
Stock posting types
The booking types depend on the modules used. Some booking types are only available in conjunction with third-party extensions.