Nordic ID is the pioneer in don't-lose-stuff-money-or-time business. The market leader in RFID applications, Nordic ID helps you with item tracking, inventory accuracy and data capture, while you can concentrate on your core business and keep your company on the cutting edge.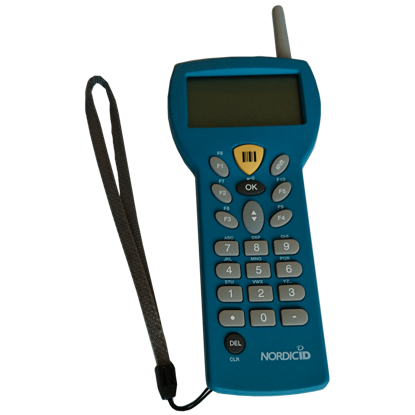 7108
Nordic ID® RF601 provides fast, easy and responsive barcode data collection. The 433 MHz radio brings wide coverage and secure data transfers due to Nordic ID proprietary protocol. Due to built-in site survey feature, finding the optimal base station mounting points is easy.
Highlights
Wide network range
Easy installation and usage
Color: Turquoise
7110
Single desktop charger for Nordic ID RF601 radio scanner
This charger is absolutely necessary to charge the scanner.